About Elle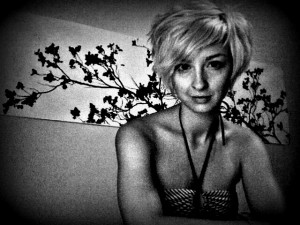 Elle's love affair with yoga began in early 2008.  As cliche as it sounds, it was love at first sight and immediately she knew she had stumbled into a passion that would soon become a fulfilling career.
Three weeks after her first serious yoga class, Elle began teacher training – and within two years had already accumulated over 750 hours of training.
And then she burnt out, and stepped back.  For the past year, Elle has been following her greatest passion; travel.  She visits friends, traveling to unknown and known places alike, searching for adventure, love, and giggles.  She usually succeeds with no problems.  As the Logistics Director and Online Community Manager of Zephyr Adventure's blogger conferences, she has found herself inspired to uphold the company's philosophy of "Life is short… prioritize adventure."
Drawing into her endless array of creative talents, Elle also continues to develop herself as a writer, singer and general creative consultant.  Visit her "Stories" page to view some of her most recent short essays and follow her on Twitter @theshaktifier or on Facebook /theshaktifier.
All in all, it's never a dull moment when you spend time with Elle – whether in a yoga class, on a day-long trip to the mountains or even just when you follow her on Facebook or Twitter.  Come and play soon!